Václav Havel Airport Prague offers not only lucrative locations for filming and taking pictures of unique locations, but from this year onwards it also provides new services of airport film rental and custom filming by our airport drone.
AeroProduction & Locations – commercial shooting at the airport
There are multiple locations throughout Prague Airport that can be used for photography or shooting of films, TV shows or commercials.
The areas of the airport are divided into 3 zones with different security and operational regimes
Public areas of the airport
arrival and departure halls

check-in counters

congress counters

congress centre

information boards with departure/arrival times

outdoor areas in front of terminals

carpark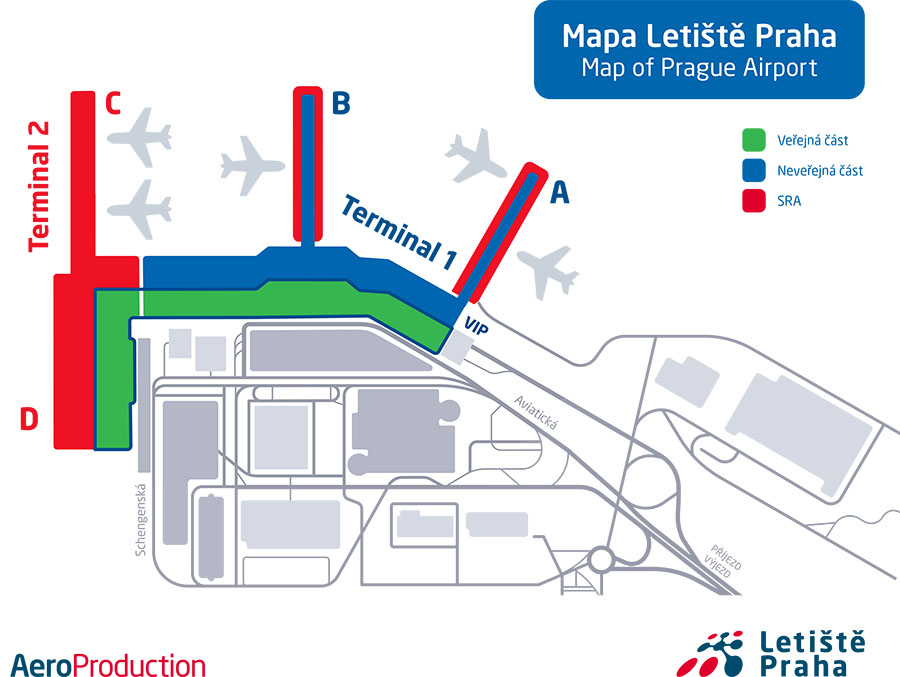 Non-public transit area of the airport
area of Terminal 1 behind the passport control

the connecting building between Terminal 1 and Terminal 2

customs area

exits to Arrival Hall

areas with luggage conveyor belts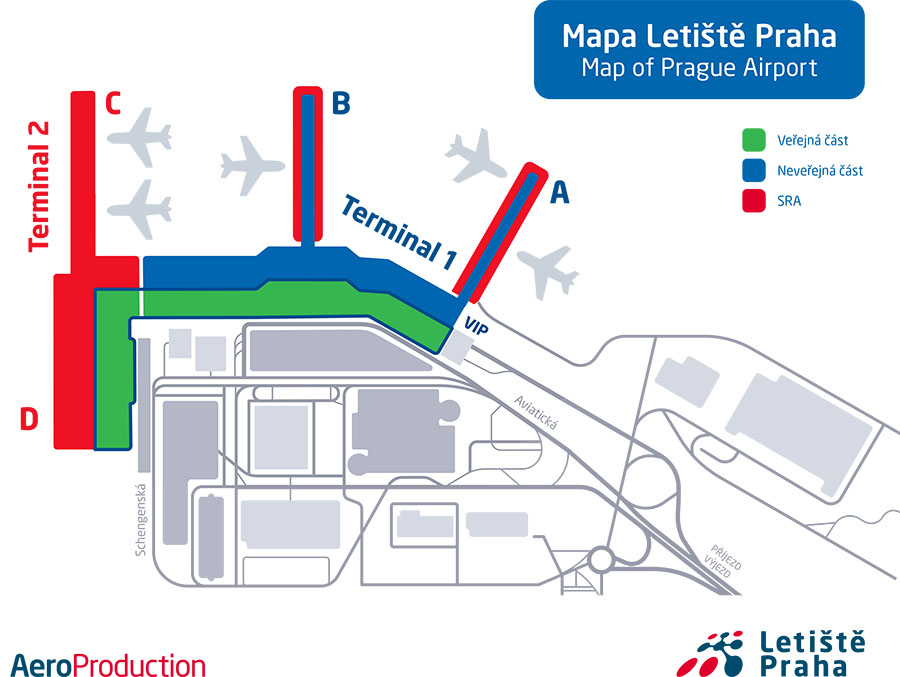 Non-public security restricted area of the airport
airport runways

runway surrounding operational areas

gates

boarding bridges

interior of Terminal 2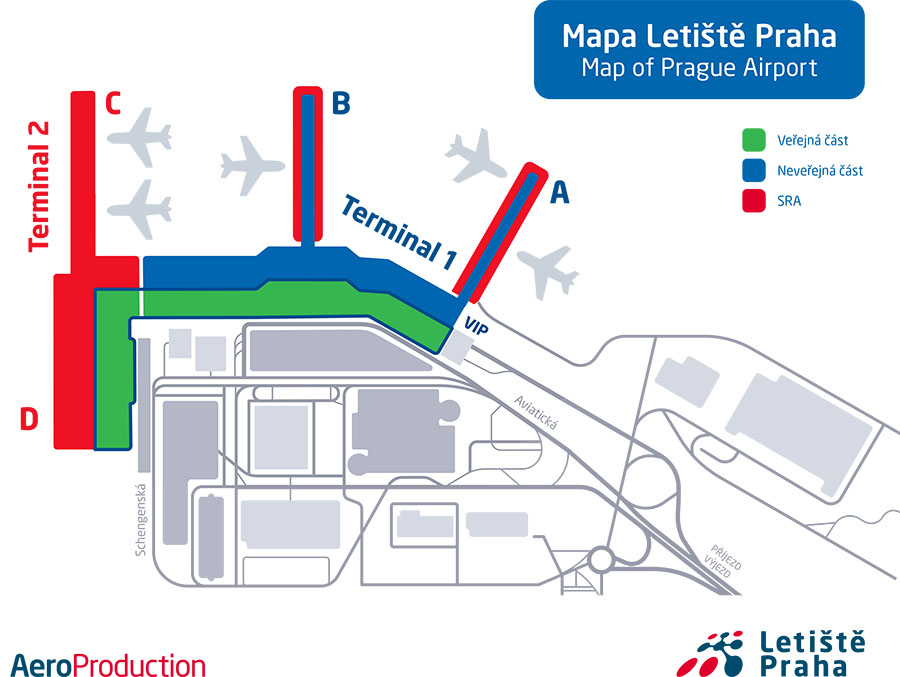 AeroMovieRent – airport film rental
Are you not able to shoot directly on the premises of Prague Airport? We have created a special new service in the form of airport props rental.
Borrow unique airport props and technologies that cannot be found anywhere else and use them as props in your film projects in a film studio or anywhere on the set.
Browse our range of props HERE in the photo gallery.
Find a PDF of airport props HERE
AeroDrone – custom airport footage
In 2023, we will offer you an entirely unique project AeroDrone. Following an individual consultation, we will use our airport drone to create custom footage from areas unaccessible to anyone else but us.
Coming soon...
Price list
The final price is specified in the binding order made after prior calculation based on your requirements.
Current prices of our services: