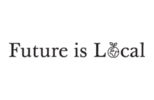 Opening Hours
Mon - Fri: from 7:00 to 21:00
Sat - Sun: from 7:00 to 21:00
Welcome to Future is Local!
A new unique concept at Václav Havel Airport in Terminal 2.
Do you care what you buy? You have come to the right place! Here You will find quality, products from local suppliers, tradition, all with respect to the planet.
Goods are produced locally, in a sustainable way and with respect for society and the environment. Heritage and traditions often passed down from generation to generation are associated with the most modern procedures and design.
Great effort has been put into the selection of suppliers, that is why the offer is very unique. The assortment is divided into Slow fashion, Clean beauty and Gift items.
.