We offer spotters who are interested in air traffic at the largest airport in our country several options to get as close to the aircraft as possible and take the ideal photo.
Spotting platform near Kněževes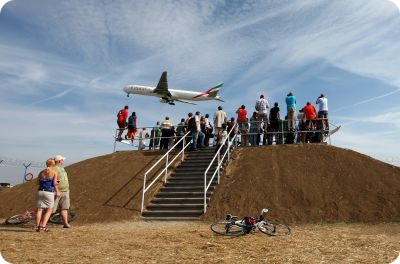 Platform for plane spotting near the village of Kněževes. The original one had to be removed in May 2018 due to the construction of a new aviation fuel pipeline and planned expansion of the airport perimeter. Compared to the original spotting platform, the new one is almost two meters higher and is located 51 meters further away from the runway. There are litter bins and a chemical toilet close by. In the future, we plan to build a playground there as well.
The spotting platform can be accessed on foot along an unpaved gravel path leading from the adjacent road (Na Staré silnici Street). You can park your vehicle nearby (located about 100 m away from the platform). The village of Kněževes can be also reached by bus.
Spotting platform near Hostivice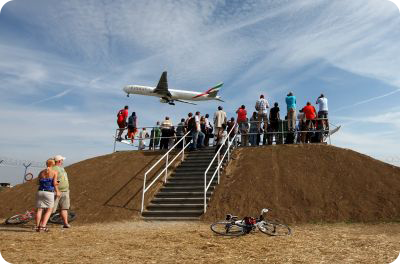 This platform, which was opened near the town of Hostivice in 2012, overlooks the intersection of runways RWY 12/30 and RWY 06/24, providing plane spotters with an opportunity to observe and take photos of all that's happening on the airfield above the fence line.
The spotting platform can only be reached on foot or by bike. But don't worry, it is a nice four-kilometre walk, which starts in the nearby town of Hostivice (Cihlářská Street).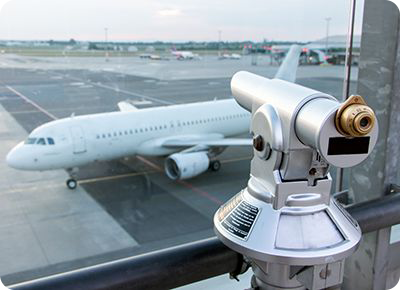 Enjoy a unique view of the aircraft taking off and landing and watch the hustle and bustle on the airfield from one of the two airport's viewing terraces overlooking the runway and taxiways.
The first of them is located in the public area of Terminal 2, more specifically on the second floor near U Václava restaurant. The second one is part of Runway Restaurant and is accessible from the airside only. This viewing terrace is not accessible during winter season.
Observation terrace POP Airport near Tuchoměřice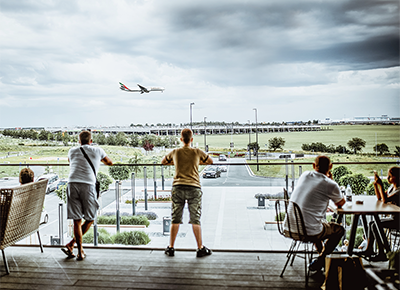 Another attractive spot for observing and photographing aircraft is the observation terrace at the POP Airport outlet and entertainment centre in the immediate vicinity of the Václav Havel Airport Prague. The venue is covered and details about specific flights can be followed on a large screen, which also shows highlights of interesting aircraft from the spotters' point of view. The atmosphere is topped off by live communication between the pilots and the control tower of Václav Havel Airport Prague.
Our

services for your convenience journey